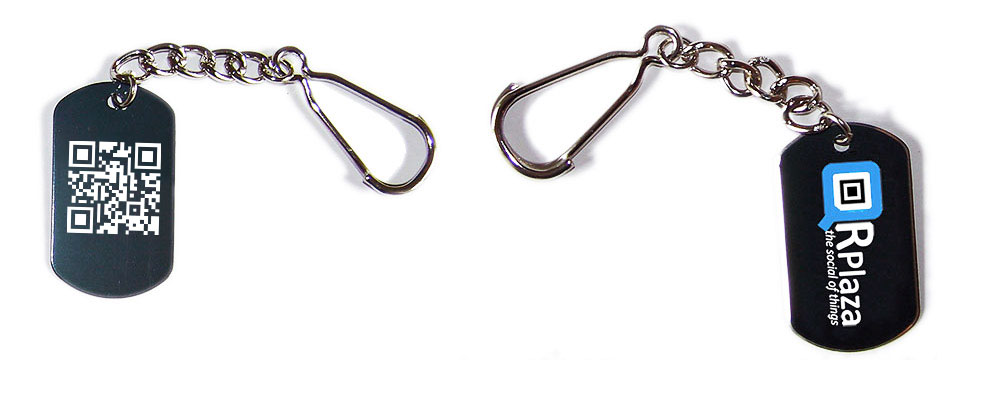 QRPlaza Keysback is the first key chain that allows you to track your lost keys anywhere in the world and to get contact anonymously by the people who have found them to arrange a meeting for returning. We all know the hardships caused by the loss of a set of keys, which are the house, car, office, bike keys, that oblige us in many cases to the replacement of the lock.
With QRPlaza technology you can always be contacted, keeping your anonymity, by the person who have found your keys.
Possibility to recover lost keys.
1. Using QRPlaza technology you can recover your keys anywhere
2. Just read the QR-code printed on QRPlaza Keysback with any smartphone and a QR-code reader
3. Who finds the keys can put in direct contact with the keys owner, by a simple web form and in a completely anonymous manner, and agrees on the return at a determined place
4. The keys owner immediately will get a message with the correct location of the keys on Google map
5. Geo-localization of lost keys all over the world